The Hero's Journey
April 3, 2022 @ 3:00 pm

-

6:00 pm

$10.00 - $25.00
An afternoon of chamber music by Beethoven, Prokofiev, Stravinsky, Boulanger, and Dorfan, performed by Ben Dorfan and his colleagues.
In this concert, we explore the theme of overcoming challenging circumstances.
Beethoven's Op. 11 Trio is a product of the composer's return to health after a severe illness. Prokofiev's iconic Op. 119 Cello Sonata signifies a remarkable victory over Soviet-era censors. Stravinsky's compact masterpiece the Suite from L'Histoire du Soldat, came to be when the 1918 flu pandemic made it impossible to perform the original theater version. Completed in the final year of her life, Lili Boulanger's energetic D'un matin de printemps is seemingly an act of defiance towards her declining health. Initially programmed for SCCP's 2019-2020 season, Ben Dorfan's Clarinet Sonata will be a world premiere!
This concert will bring out the hero in all of us!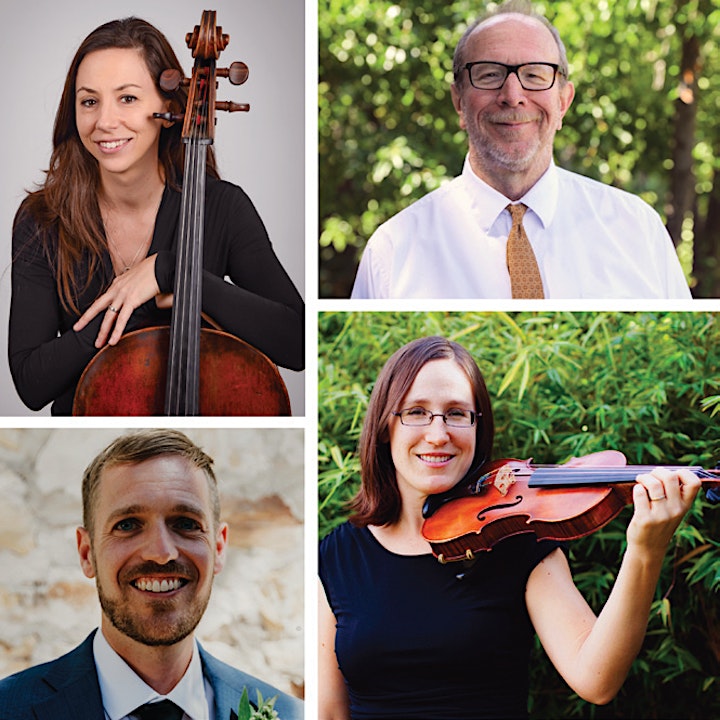 The performers on this concert are:
Ben Dorfan, Concert Director and Piano
Jeff Gallagher, Clarinet and Narration
Shannon Delaney D'Antonio, Violin
Kristin Garbeff, Cello
COVID-19 Health and Safety Requirements
All tickets must be purchased online or through the mail prior to the concert.
Proof of full vaccination with picture ID required on entry.
Face mask mandatory until further notice.
Click here for more information about the Santa Cruz Chamber Players and our current season.